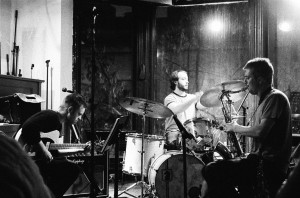 Founded by Philadelphia-based French musician Alban Bailly (guitar & compositions) with Dan Scofield (soprano & tenor sax) and Eli Litwin (drums).
Inzinzac is influenced by Rock, New Music, Free Jazz and the rhythms and energy of Eastern European music. It combines strong improvisations with densely composed music.
Full length album coming in 2011 on High Two Records.